The new logo was a refresh from the original one.

The company name was moved out beside the icon, and a tagline was added. 
The shapes in the icon were softened to be more representative of sheets of paper in motion.
The icon is also an abstract representation of a registration mark used in printing.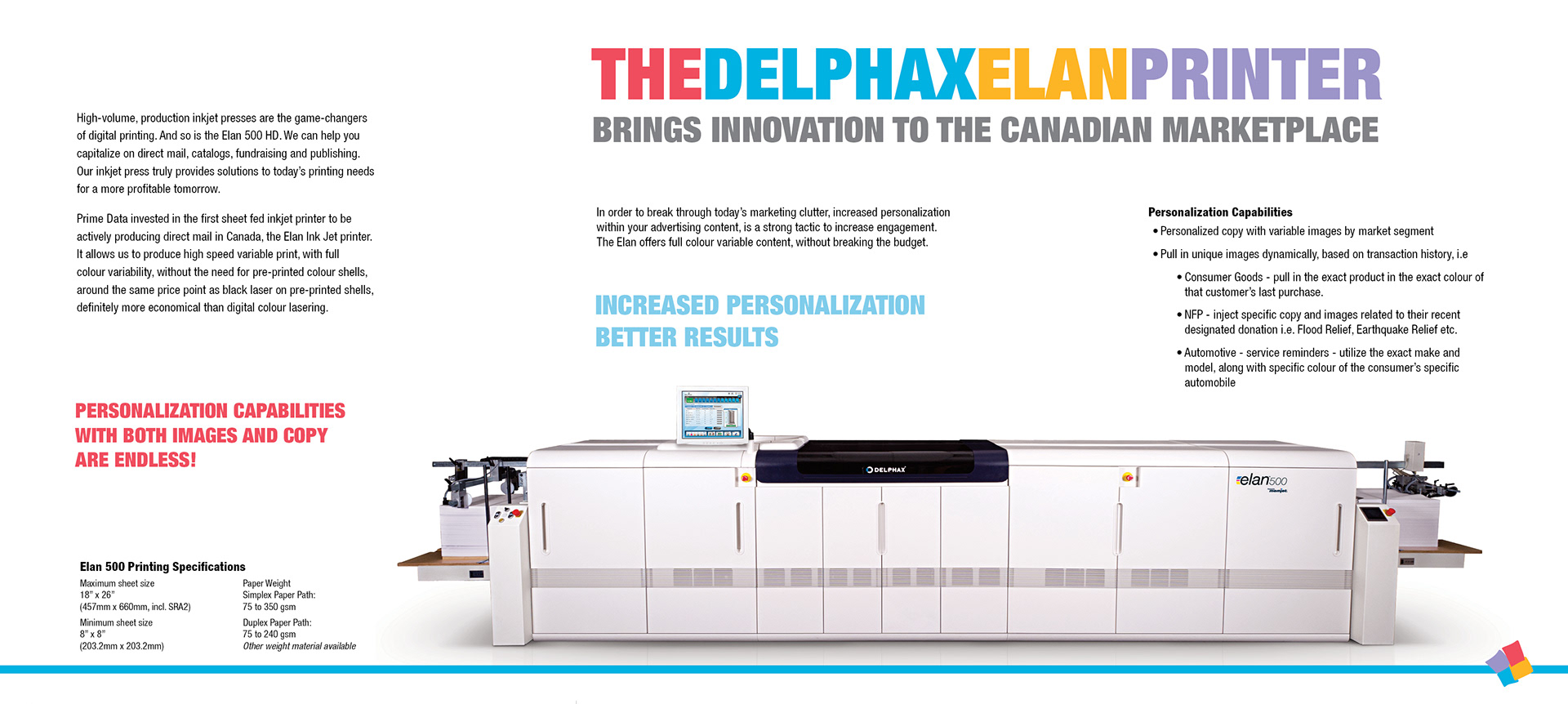 To announce Prime Data's addition of an innovative, high-speed inkjet press to their production workflow, an extra-wide brochure was created to showcase the size of the press. Flat size: 11x25.5, 3-panel folds to 8.5x11.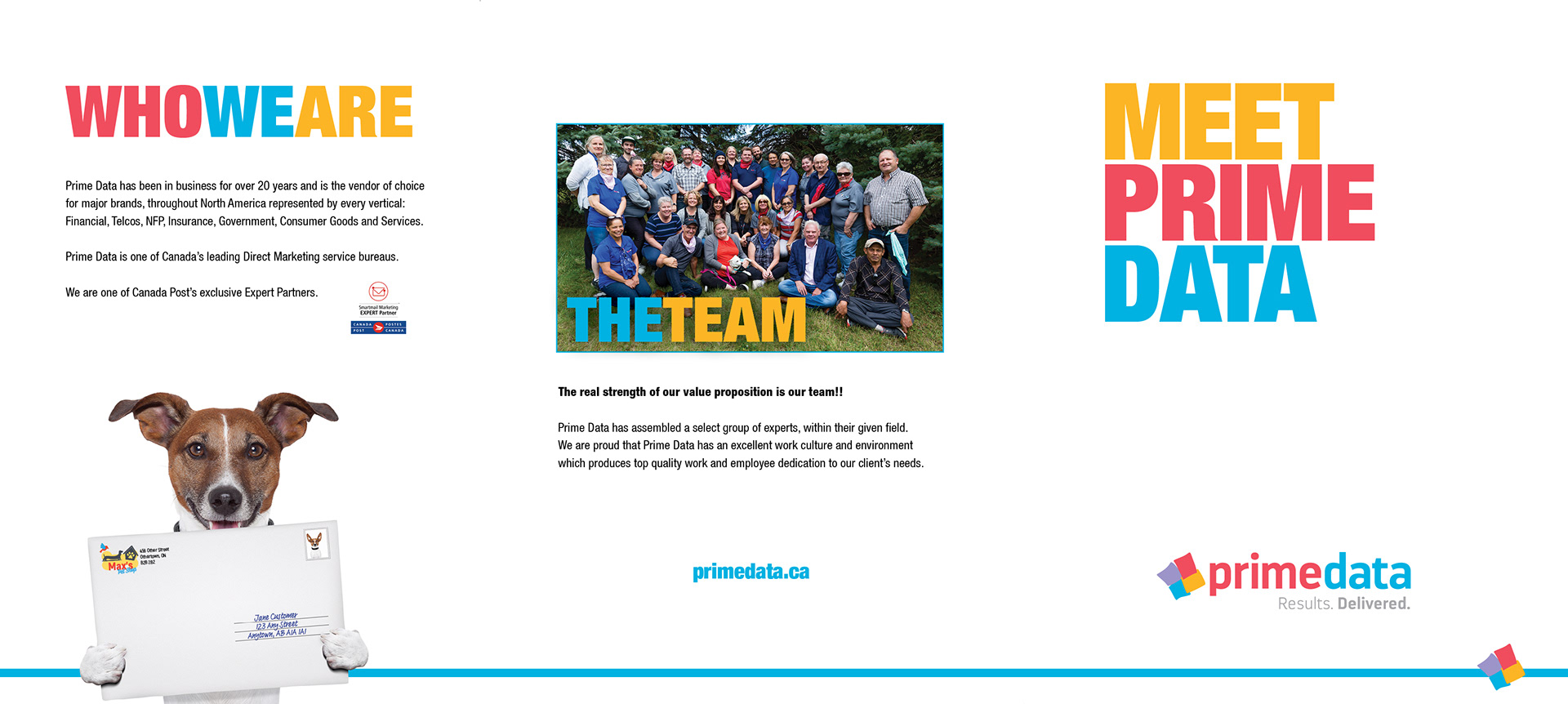 Some various pieces of direct mail on behalf of clients to reach out to their website customers.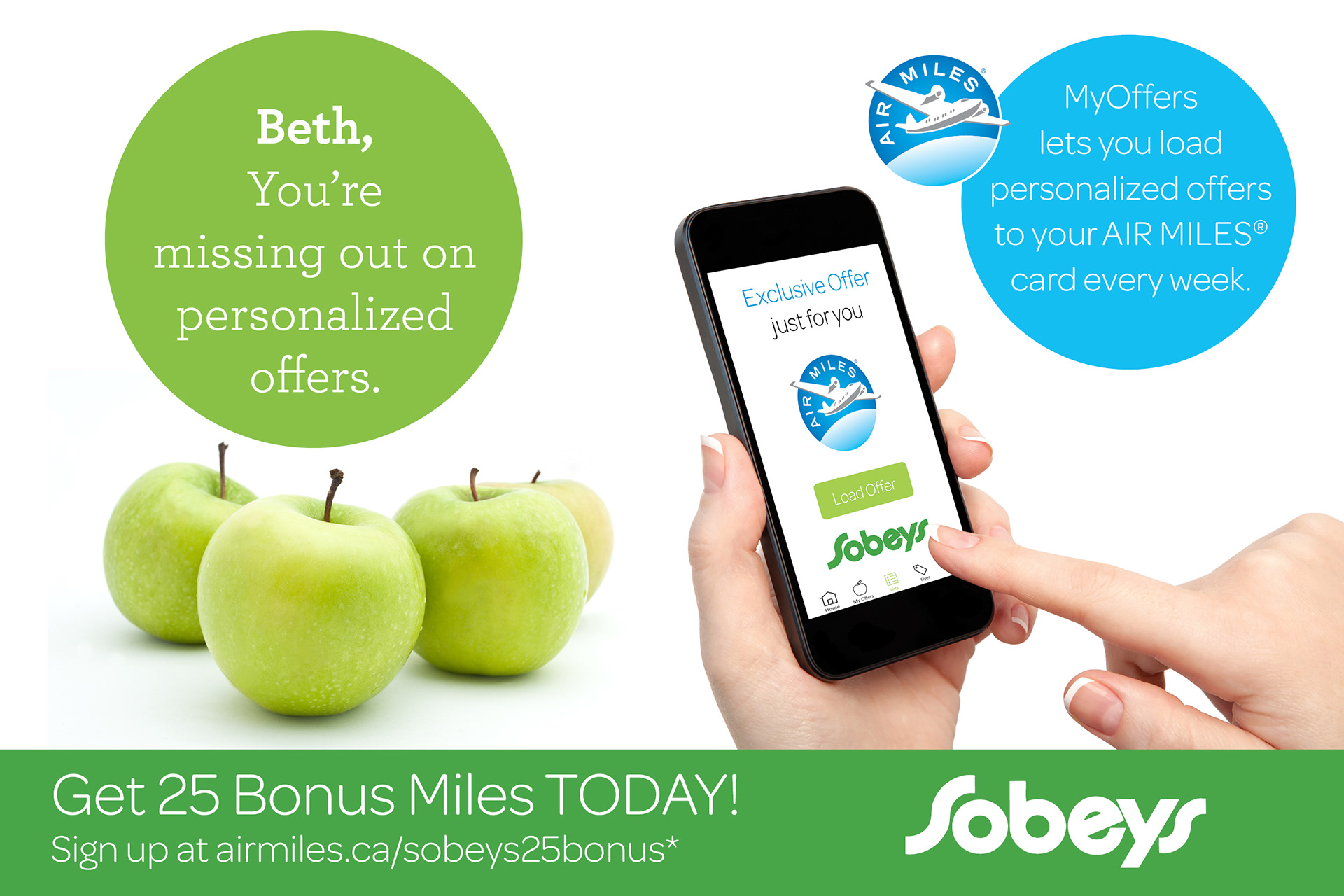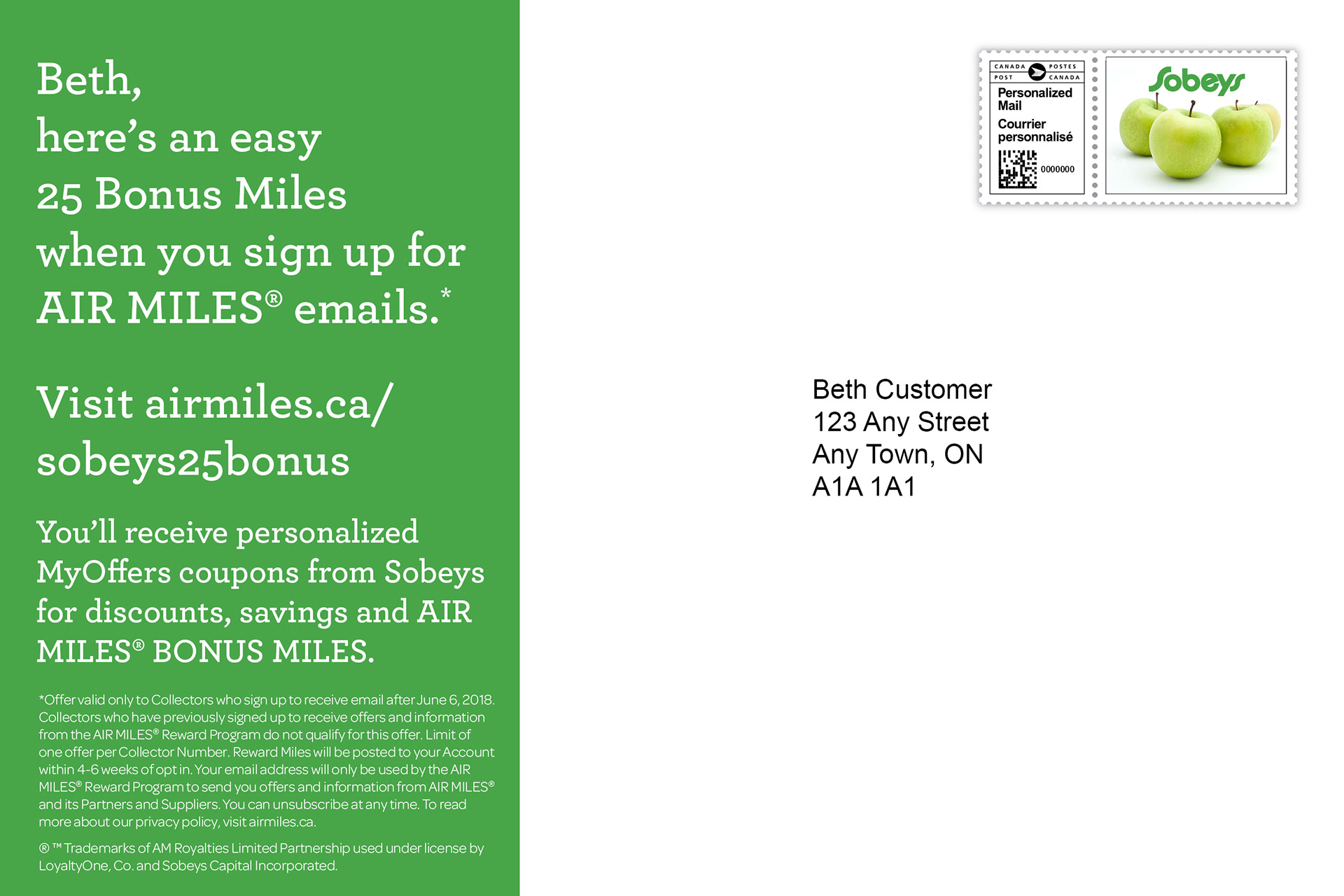 A direct mail campaign by Air Miles and Sobeys to inform Sobeys customers of the collaboration between the two companies.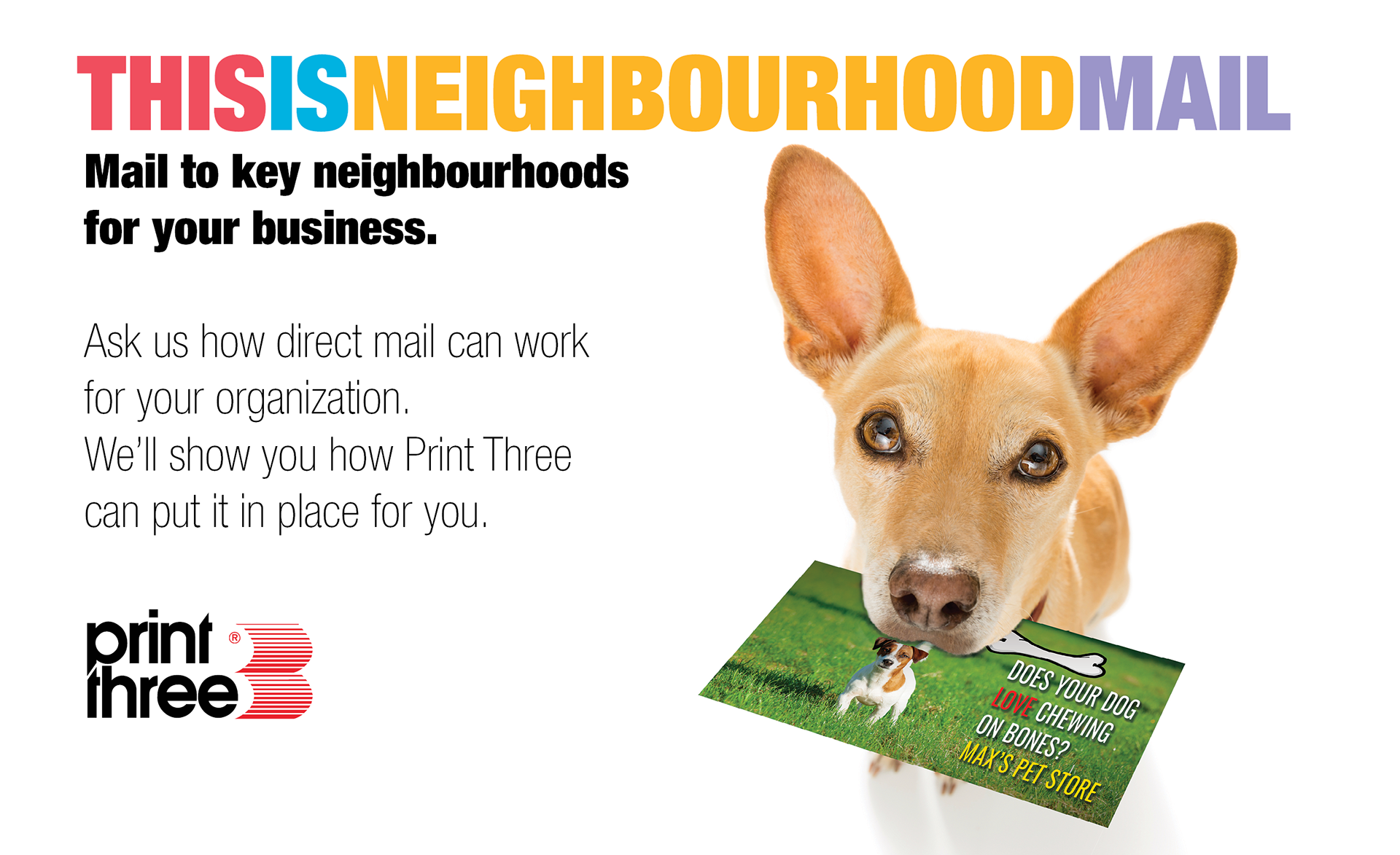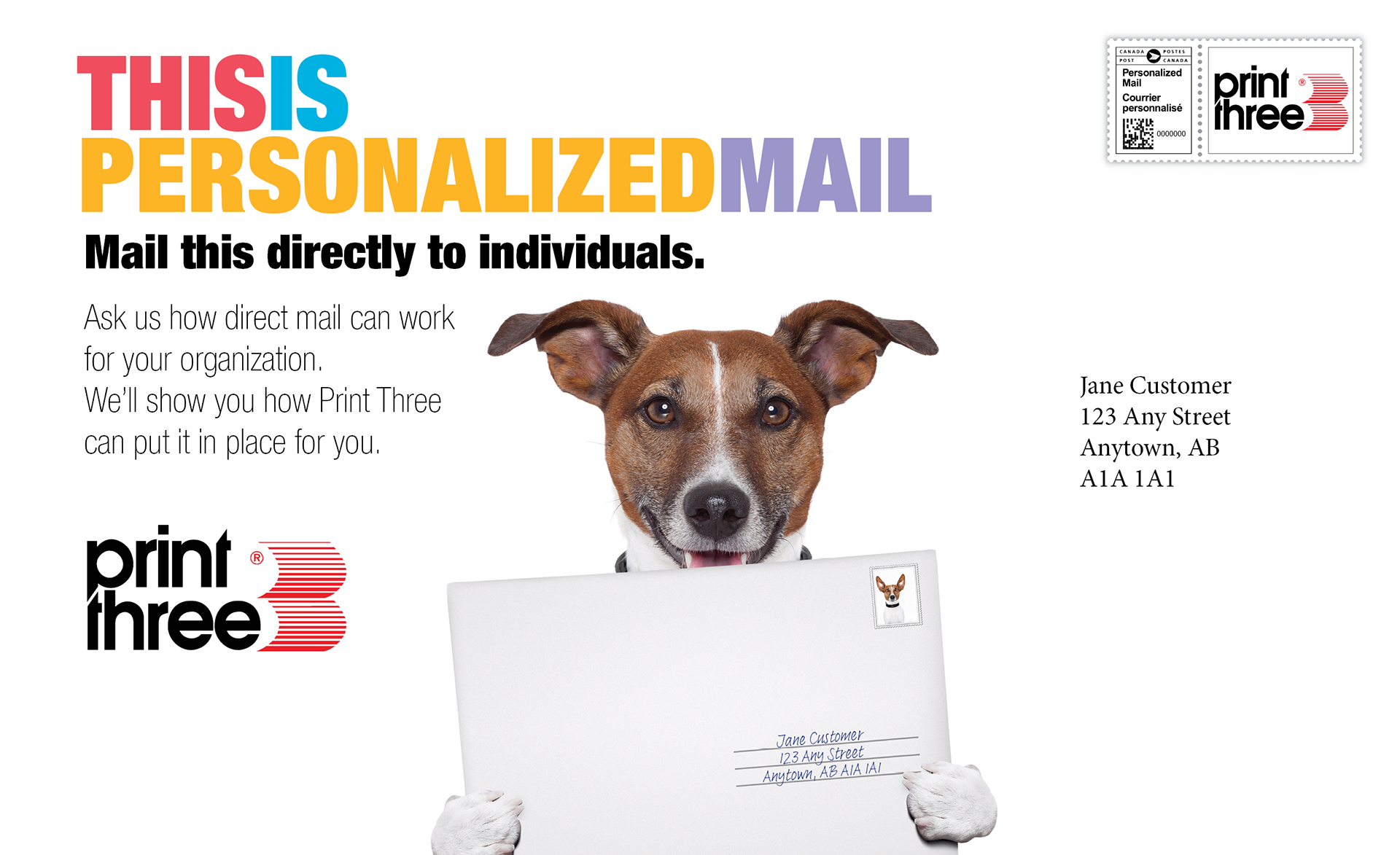 A direct mail campaign to reach out to Print Three customers to inform them of the new partnership between Print Three and Prime Data, and the new mailing services available to them.